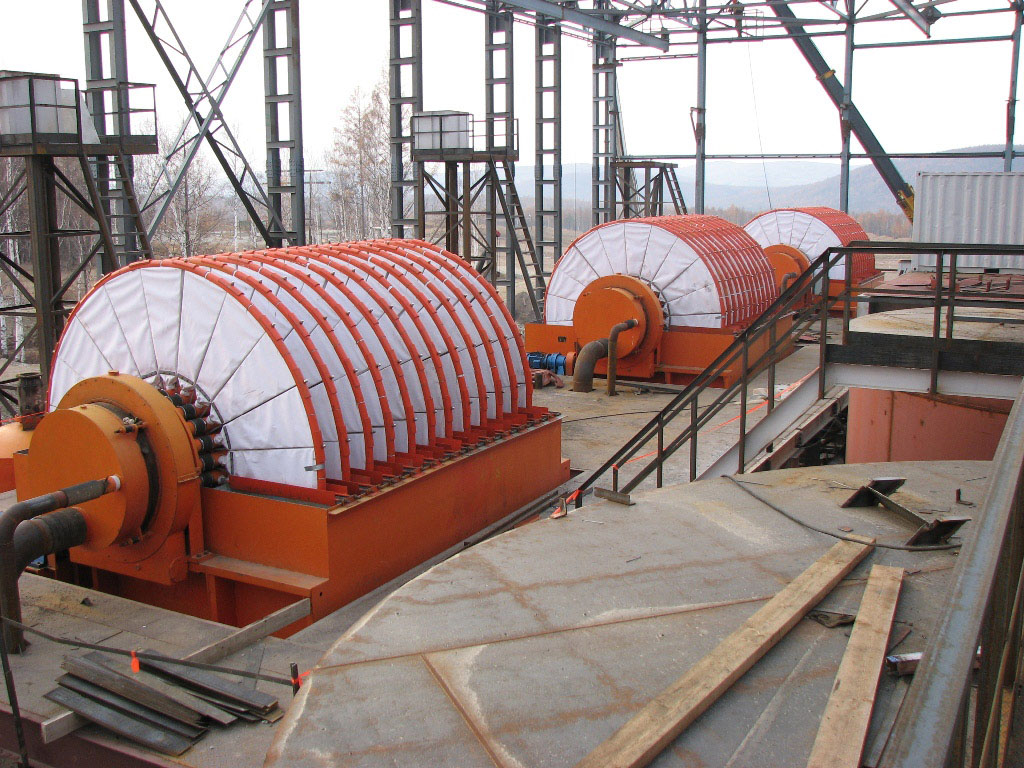 Filter is a kind of necessary equipment during process dewatering of beneficiation, it is the use of a pressure differential leaving the solid particles and liquid through the porous medium (filter cloth, filter plate, etc.) for separation. In addition to relying on the vacuum pressure, but also using solid particles by gravity itself and magnetic reunion to achieve dehydration during forming the filter cake. It is widely used in metal ore, non-metallic minerals, coal, metallurgy, chemicals, paper and other industries.  
Vacuum filter according to their structure and characteristics of the product is divided into cylindrical (drum) filter, disc filter, and horizontal belt filter. The cylindrical vacuum filter is divided into external filter type, within the filter type, fold belt, permanent magnet outside the filter type; type vacuum filter disc into the disc vacuum filter and ceramic filter.  
From the mid of 1950s to the 1980s, our company gradually developed internal filter, external filter type cylindrical vacuum filter, permanent magnet outside the filter type and fold belt filter, metal mining disc filter, has been formed and developed a series of industry standards. In recent years, our company to accelerate the washing machinery of national standards drafting and has updated the vacuum filter industry standards. Our technical seminar has hosted numerous proseminar of related equipment.