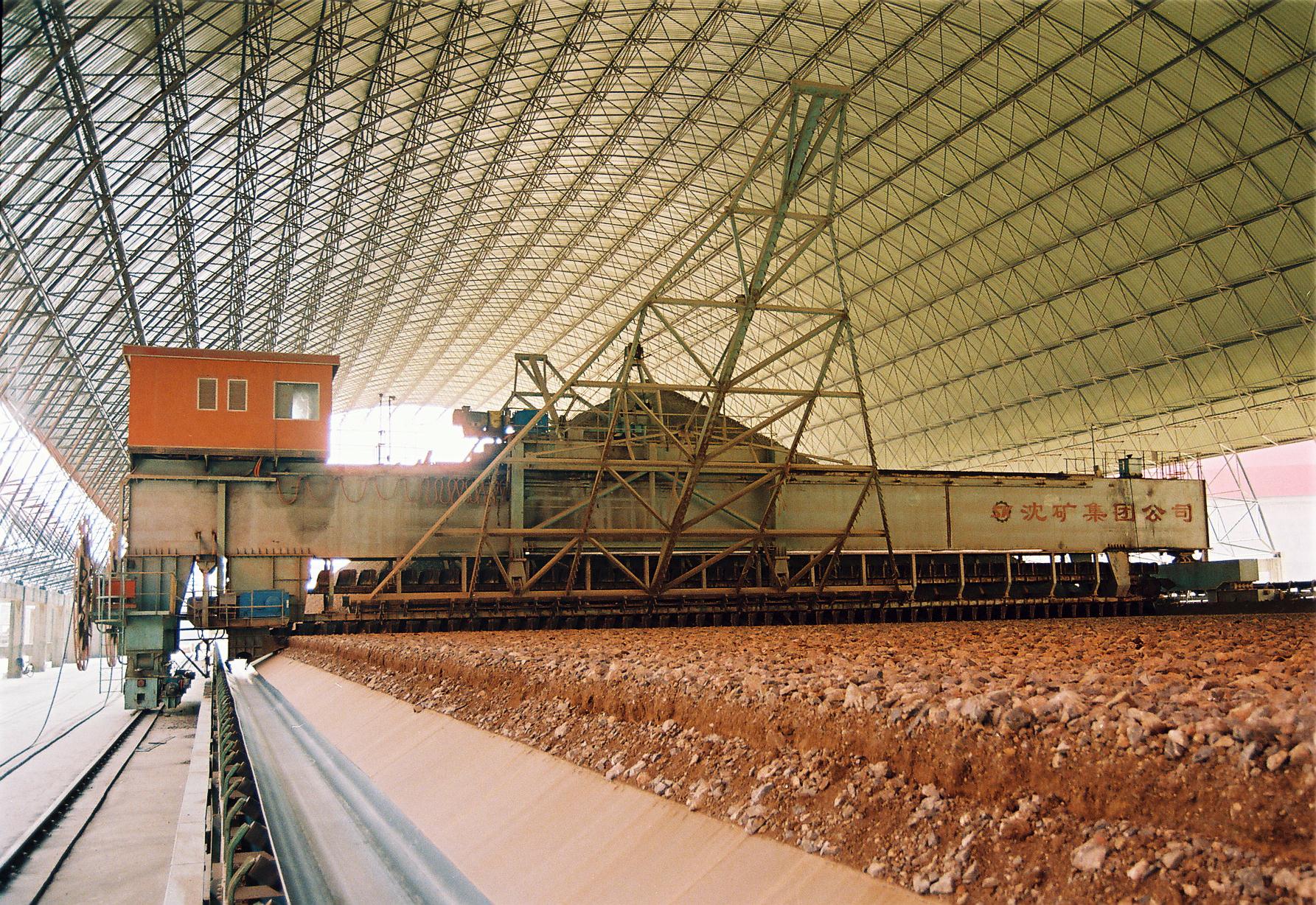 Bridge type scraper reclaimers are widely used for pre-blending applications principally for production raw materials such as iron powder of iron- and steel plant, limestone, raw coal and clay of cement plant, and raw coal of thermal power plant where high homogenization is a primary requirement for the materials to be reclaimed.
Our bridge type scraper reclaimers are supplied with advanced automation capabilities, enabling the semi-automatic control of the whole machine and the integrated functions of mechanical, electrical and hydraulic subsystems. This product combines features large storage capacity, small area required, high throughput and low pollution possibilities and is acknowledged as the advanced large equipment for blending and homogenizing applications in current China.
Our company's bridge scraper reclaimer has a gauge range of 19-50m and a reclaiming capacity of 40-1955t / h. Our main customers for this kind of machine include Conch Group, Jidong Group, China Resources Group, Holcim Group and Dujiangyan Lafarge Cements Limited.