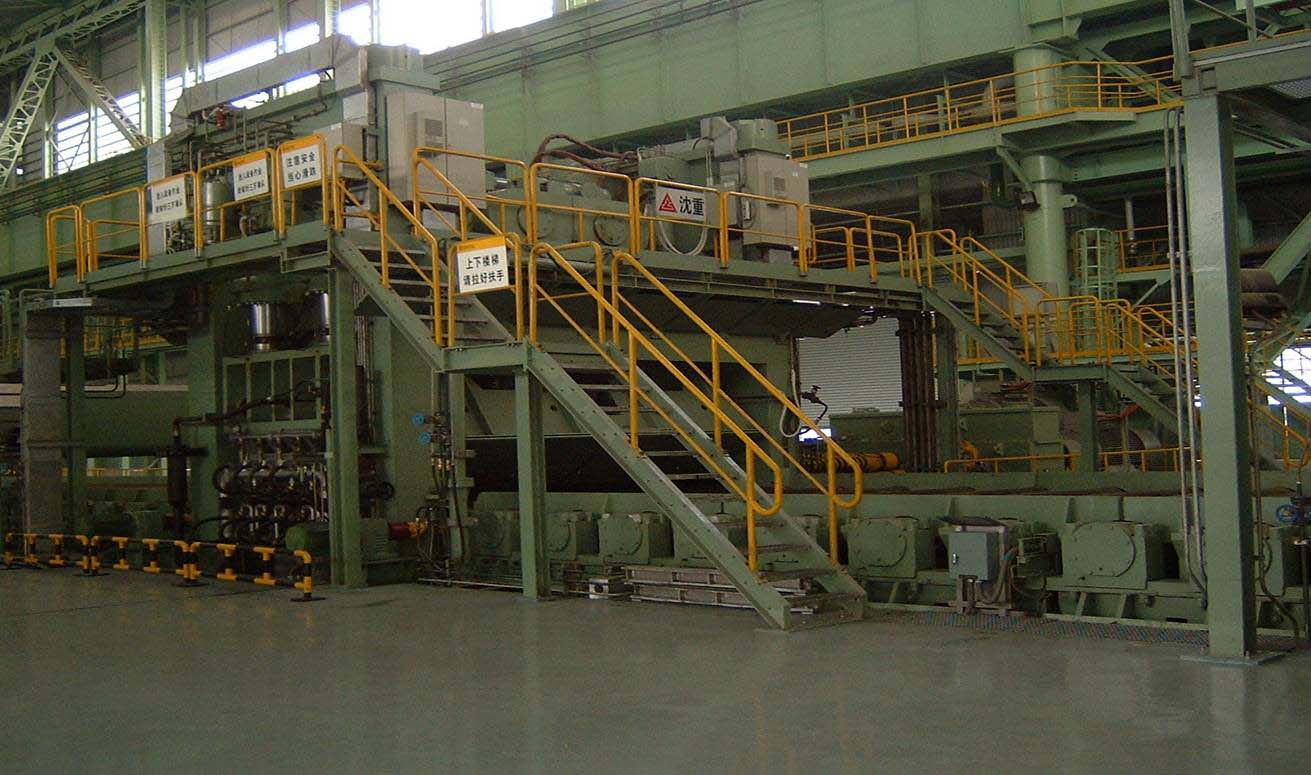 Powerful hydraulic straightening machine is based on hydraulic power source, aiming at high strength plate special development, Strong hot plate straightening machine applied for rolling straightening after hot steel plate rolled out of mill, strong cold plate straightening machine used for plate straightening after cooling from the cooling bed, eliminates plate defects after rolling, such as gourd ladle, curved edge wave, and to obtain the ideal quality on surface of the steel plate.
Powerful hydraulic straightening machine is specified to different steel sheets, generally divided into strong hot plate and cold plate straightening machine. The temperature cut-off is not very uniform, generally defined 400 ℃as a cut-off point, and according to its number of different rolls, defined as different types of straightening machine specifications such as five- roller rough straightening machine, eleven- roller straightening machine.
Powerful hydraulic straightening machine is gradually used in recent more than ten years, which is derived from the large-scale introduction of domestic medium-thick plate production line. Prior to this, the domestic steel plate thickness greater than 25mm is generally not straightened, resulting in poor quality steel surface, so that the use of some high-tech industries are mainly dependent on imports of plates. NHI is in cooperation with the German company SMS, designed and manufactured two largest 5m powerful straightening machine for Baosteel Plant, completely reversed the disadvantage in this area of China Plate Products. Strong hot plate straightener which can straightening thickness of 60mm steel plate, and cold plate straightener can be powerful straightening up to 50mm thickness of steel plate, its technology and product capabilities have reached world advanced level. NHI is currently the manufacturer who can design, manufacture, commissioning all powerful series of hydraulic straightening machine specified from 1850 ~ 5000mm.