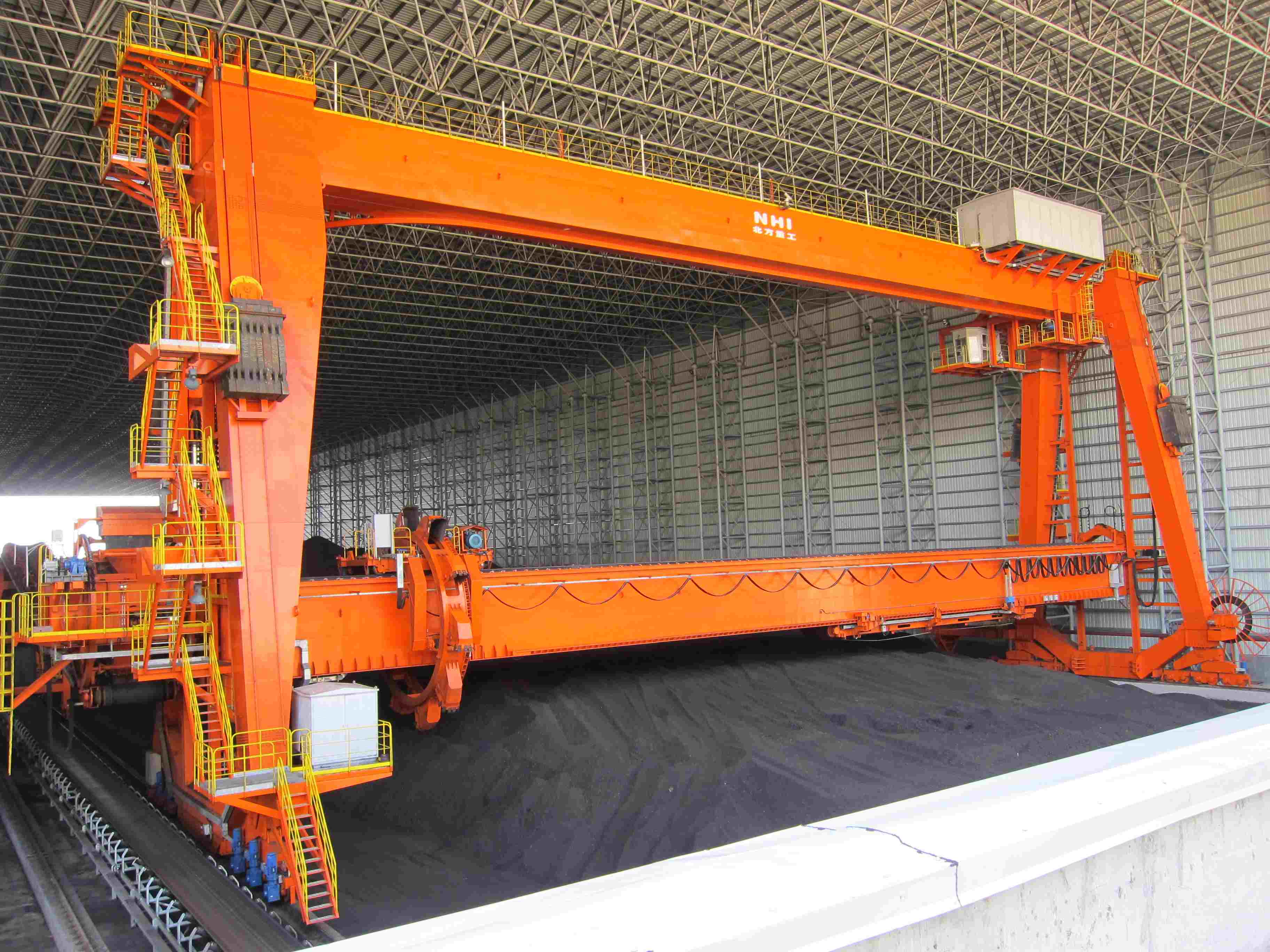 Portal type bucket-wheel stacker/reclaimer is a large loading and unloading machine designed for continuous handling solutions for bulk materials in stockyards for large-scale fired power plant, industrial & mining companies and port terminals. This machine distinguishes itself by such features as small ground required, large storage capacity, innovative structure, high automation and excellent environmentally friendly performance, which offers a possibility for the client to save substantial investment in civil works.   
NHI's portal type bucket-wheel stacker/reclaimers are designed with rail span ranging from 20 meters to 55 meters, reclaiming capacities ranging from 150 tons to 2000 tons per hour and stacking capacities ranging from 300 tons to 3000 tons per hour.   
NHI has provided custom-made products of this kind to numerous clients both home and broad, mainly including Philippines Power Station and Indonesia Benghazi Power Plant.