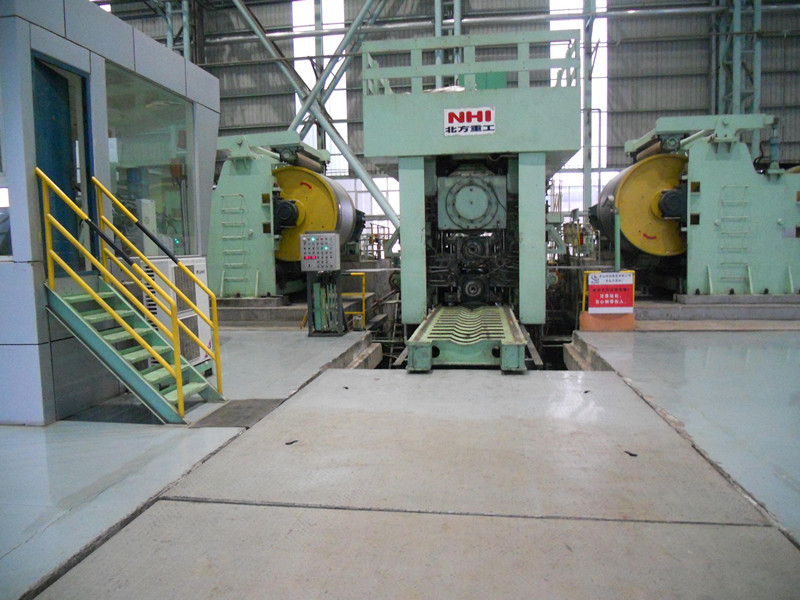 Temper mill is a kind of equipment especially for belt steels and cold rolling thin steel plates. In order to improve the quality of hot-cold rolling belt steels and thin steel plates, the belt steels after recrystallization annealing and galvanizing shall be smoothed and have necessary performance and surface quality to meet the requirements for follow-up processing. Actually, the temper mill function is a kind of small reduction rolling deformation.
From smoothing process, there are two types temper mills, respectively, single steel milling and roll steels milling. The equipment for the single type is simple, and the roll type process is complex and needs auxiliary machineries. Meanwhile, from structure of equipment, it's also divided into single-stand temper mill and double-stands temper mill.
NHI has done mountains of work in developing and designing temper mill. NHI has designed and manufactured single-stand, single steel and roll steels temper mill and related shear equipments, and developed on-line temper mill. For example, NHI designed and manufactured 2050 temper mill for Shanghai Baoshan Steel Company cooperated with Germany SMS Company. Till now, NHI has the complete technology and process for on-line temper mill; we can design and manufacture different kinds of temper mill and other related auxiliary machineries according to the requirements of market. At present, NHI is one of the few domestic companies which is able to design, manufacture, and technical support the whole production line. NHI will wholeheartedly serve for all customers.