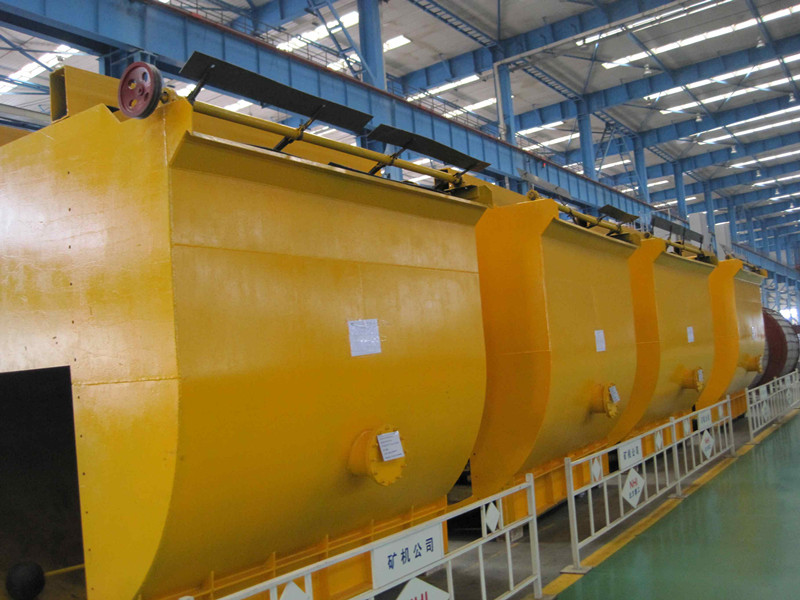 Flotation cell is one of the core mineral processing equipment not only for non-ferrous metal, ferrous metal sorting, sorting but also for non-metallic which is carried out based on the physical and chemical properties as well as the role of the material itself.
Currently, the flotation cell equipment type includes XCF flotation cell, KYF flotation cell, XJQ Self suction mechanical flotation cells and BF flotation cell. The XCF flotation cell and KYF mechanical flotation cell can be combined into a joint unit according to their characteristics as per different requirements. The type of XCF and KYF type can be joint configuration which XCF type as a suction tank and KYF type returns as the direct slot in the mine eliminating foam pump.
Since the mid 1950s of the twentieth century, our company began to copy making the Soviet Union XJ-type flotation cell, after 20 years of development our company has developed a variety of types of flotation devices and gradually to the large-scale development. Our model and technology of floatation selected device is in the leading position of the industry. Our company also maintains good relations of cooperation with domestic and aboard. Our company's main product is inflatable mechanical flotation machine, whose tank volume has reached 200m3.