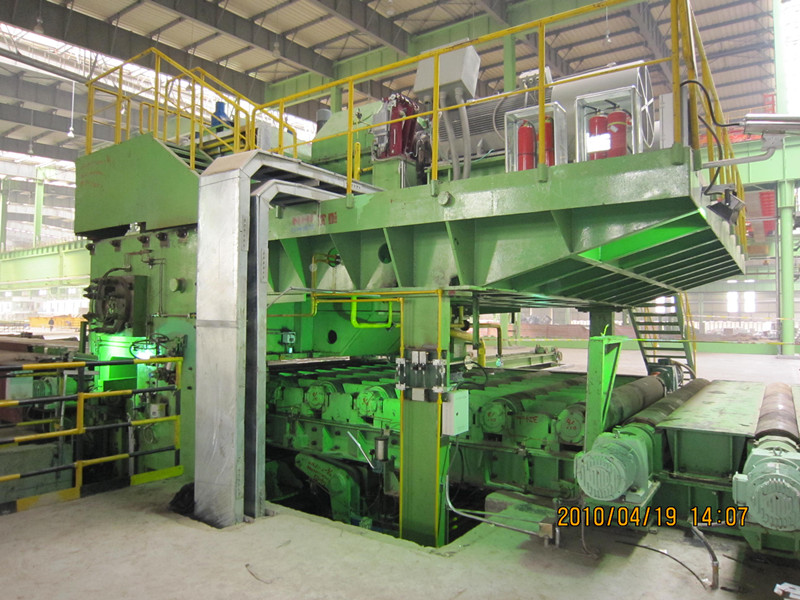 Due to stricter and stricter in the quality of platesused in shipbuilding, construction, national defense industries and other related industries, old-style inclined blade shears couldn't meet the requirements on cutting quality and efficiency, rolling shears came into being. For different thickness steel plates, rolling shears can cut head, cut tail, cut to length and cut sample through multi-axis eccentric motion principle. The cutting section can be neat, smooth, no
obvious steps and no bending, geometric accuracy of plates cut by rolling divided shear is much higher.

Depending on the width of cutting plates, rolling divided
Shears is divided into 2700mm rolling divided shears and 5000mm rolling divided shears and so on. According to the function, rolling divided shears divided into crop shears, divided shears and sample shears, the principle and structure of different types are similar.
In 2002, NHI designed and manufactured 4-30X2400mm rolling divided shears for Anshan Steel Company medium and heavy plates plant through many years' technical cooperation and design and development, filling in the blank on the projects for manufacturing rolling divided shears in China. Since 2003 to 2013, NHI had designed and manufactured lots of rolling divided shears and crop shears for large and medium scale steel companies such as Anshan Steel Company, Tangshan Steel Company, Sha Steel Company, Wuhan Steel Company, Baotou Steel Company and so on, the production specification included all the domestic medium and heavy plates lines between 2500mm and 5000mm. At present, NHI rolling divided shears has formed series, complete production specification, advanced structure, reliable performance and many years produced experience, commended by all the users.