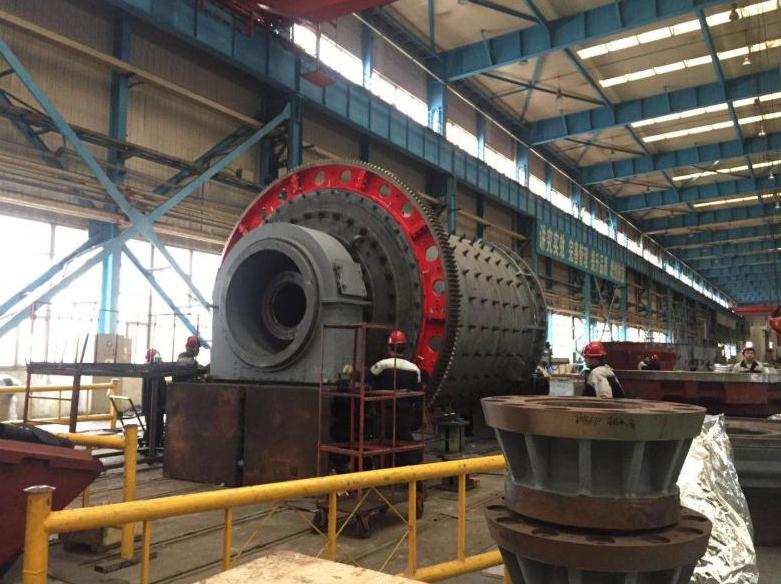 1. Scope of Application
Rod mill is widely used in metal and non-metallic mines, water conservancy and building materials departments to grind various ores or rocks.
2. Parameter Specification
Model:MBG0924~MBG4560
Drum Specification Parameter (Dia. mm×Length mm):900×2400~4500×6000
3.Product Introduction
The main body of the rod mill is a low-speed rotary cylinder horizontally mounted on two large bearings. The rod mill is driven by the motor through the reducer and peripheral big gear to reduce the speed, or the low speed synchronous motor directly through the peripheral big gear to reduce the speed and drive the cylinder to rotate. Proper grinding medium - steel bar is installed inside the cylinder. Under the action of centrifugation and friction, the grinding medium is lifted to a certain height and falls down in a throwing or discharging state. The material to be milled continuously enters the cylinder from the ore feeding mouth, is crushed by the moving grinding medium, and the product is discharged out of the machine through the overflow and continuous ore feeding force for the next process.
4. Main Experience Projects
Domestic: Huzhou Xinkaiyuan, Sanmenxia Yixiang Aluminum, etc. 45 sets
Abroad: Uzbekistan 5 sets.