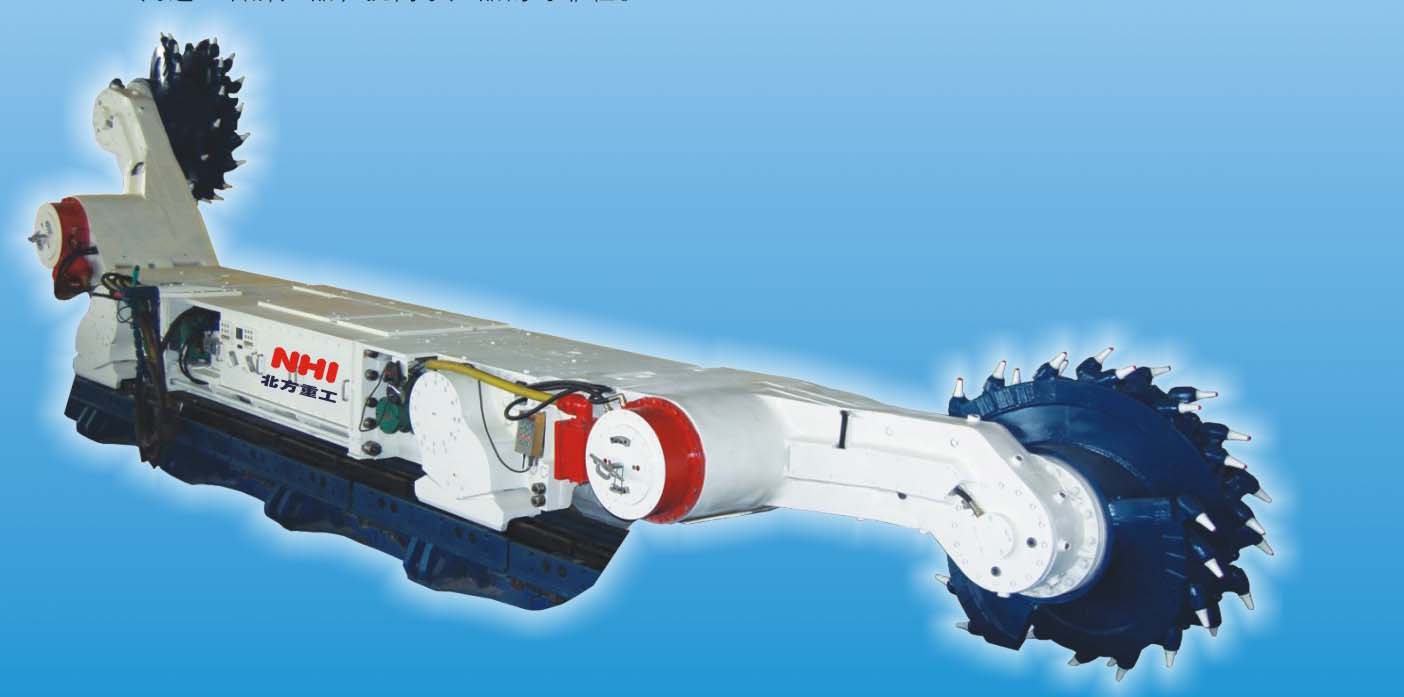 Shearer consists of left- right haulage, left-right walking part, left-right cutting part, hydraulic system, electronic control system, mist spray cooling system, supporting sliding shoes, pulley and towing frame. By the mesh between walking wheels and conveyor pin rail, the shearer move back and forth along the working surface conveyor to complete coaling and breaking with pulley rotation at the same time.
NHI developed MG450 (400)/1100(930) –WD and MG300(250)/710(610)-WD series AC electric haulage shearer on the basis of other advantaged technology of shearer. MG450 (400)/1100(930)-WD electric haulage shearer is a multi-motor drive type electric haulage shearer with motor horizontal layout and variable frequency electric shearer. It could be applied to the working surface angle≤35° of fully mechanized coal face and cutting hard coal, parting with different slot width 830-1000mm supporting the use of transport aircraft. It adopts entirety bent swinging arm structure which of good rigidity and more space of coal passing.
MG300(250)/710(610)-WD shearer is multi-motor drive and motor horizontal layout with the building block components combined for inclination ≤20° and working surface 1.65~3.62m. With a mature one with two frequency conversion technology, PLC control and human-computer interface combined with an increase of braking technologies that enable more convenient operational control which makes the electric haulage shearer having wide speed range, strong traction and antiskid capacity advantages.