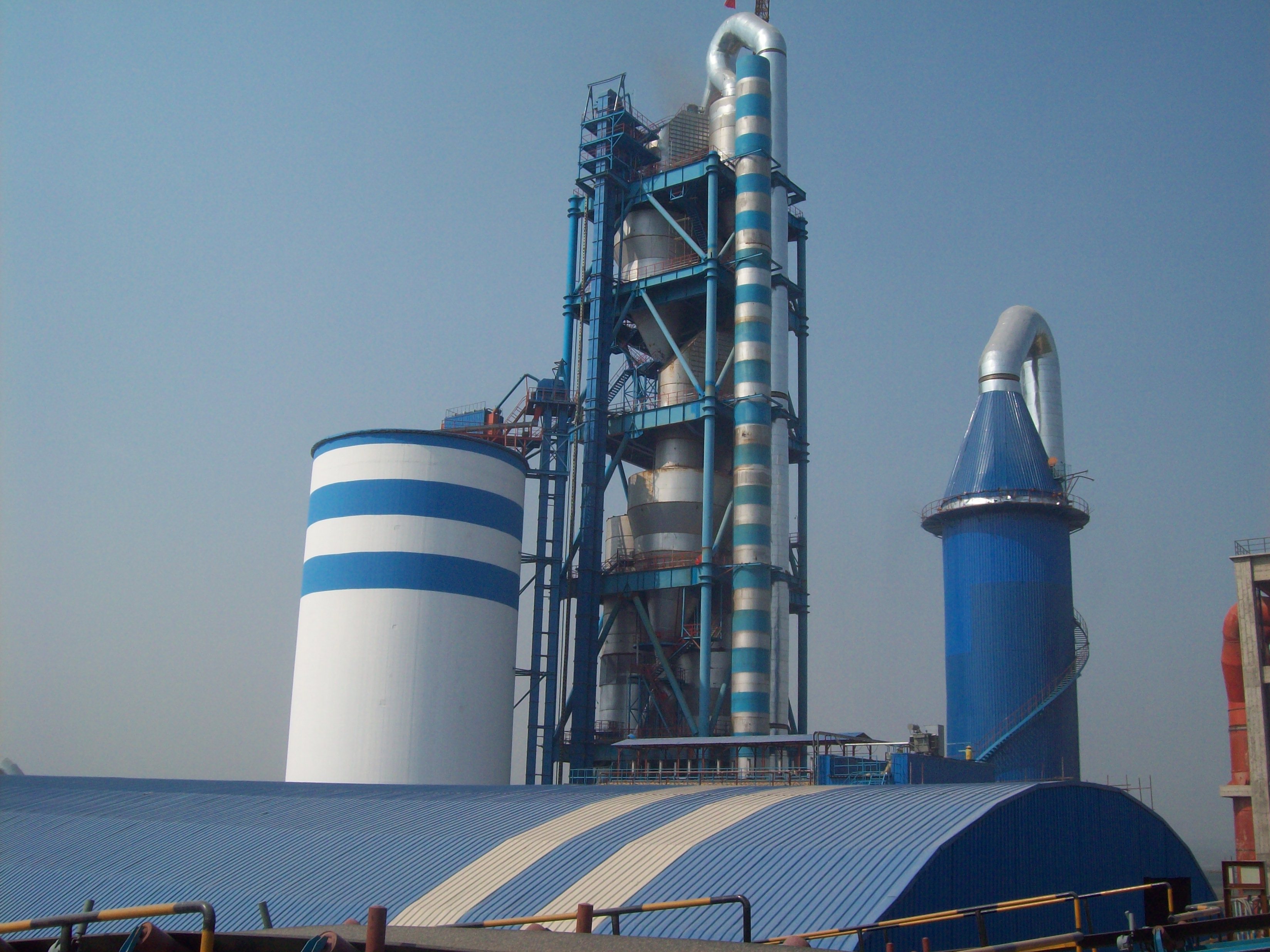 New dry process cement refers to the productthat is made by the new process of external decomposition of kiln. Its core productiontechnology is suspension preheater and external decomposition technique, andthe cement clinker burning system is oriented by the NSP kiln.
As a "leading" enterprise in China's materials building industry, our company owns the whole process of system integration services capabilities of cement engineering, technology and equipment research and development, equipment manufacturing, complete set of equipments and supply, etc. Our company relies on strong research and development platform, develops and reserves a large number of international standards of cement professional equipment, automation and control equipment and technology,the entire line adopts the distributed computer controlto achieve the automation and high efficiency, high quality,low consumption, and environmental protection for cement production process.
Our company can providedomestic and foreign customers with EPC and complete equipment for large cement factories, of which the daily production is 1000-10000 tons. For a daily production at 1000-10000tons, the main equipments capacity: hammer crusher 60-1400 t/h, coal mill24-140 t/h, cement tube mill 6-240 t/h, grate cooler, 1000-5000 t/d, verticalroller mill 18-600 t/d, rotary kiln 1000-5000 t/d, stacker 300-2500t/h.
As the leading enterprise of China's building material industry, our company has the capacity of whole process system integration service, which includes the cement engineering design, technologyand equipment research and development, equipment manufacturing, assembly andsupply. Cement engineering EPC has become the company's core business, and occupies an important share of income.
Our company has a strong scientific research capacity; we have develop and reserved a large number of world-class cement professional equipments and automation control technology. Our products almost cover all the major equipments of new dry process cement production, including raw material mill, rotary kiln, stacker reclaimer, tube mill, crusher, ballmill, coal vertical mill, and etc.. Among them, the "Shenyang Heavy"brand raw material mill is "China famous brand" product and we have atotal sale of more than 1000 sets. The 5000t/d capacity MLS4531 raw material vertical mill NHI independently developed and manufactured is the largest NSPcement production line host equipment in China now.