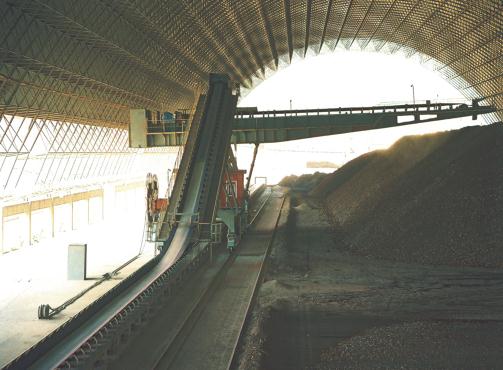 Side boom stacker is a kind of large-scale homogenizing process machine developed for storing and blending bulk materials such as limestone, sandstone and raw coal mainly in fields like metallurgy industry, mines, building material industry, chemical industry and cement industry. The product has great advantages of simple structure, reliable performance, easy operation, convenient maintenance and safety in application.
Our side boom stackers are designed to suit for selective-pile stacking operation from one pile to another for more than one type of materials and to satisfy requirements of different stacking modes, with stacking capacities ranging from 50 tons to 3700 tons per hour and boom length ranging from 11 meters to 50 meters. The machine features available unmanned operation and integration of mechanical, electrical and hydraulic subsystems, outstanding blending and homogenizing effect, small area required and advanced automation capabilities.
These are some of our major clients: Hailuo Group, Jidong Group, Huarun Group, Huaxin Cement Group, Dujiangyan Lafarge Cement Corporation, etc.