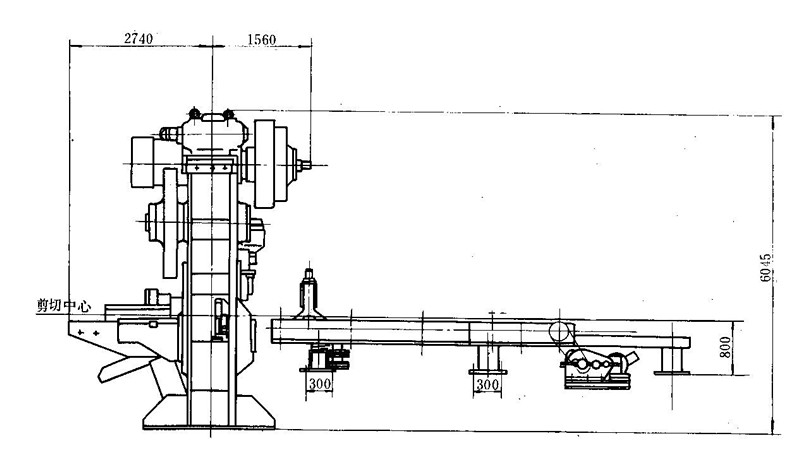 Section bar shearer is used widely, as mount with large forging equipment in forging work plant, for cutting various length and specifications round, square, billets, as to cut seamless steel piping blank etc in steel pipe plant. It can also be used for metallurgical steel plant profiles, also applicable for sectional bar head and tail cutting and fixed length in metallurgy steel workshop, also be used in the construction and logistics industry to proceed bar segmentation.
Upon shearing form can be divided into up-cut shears and lower-cut shears. According to the shearing force can be specified into 500 tons, 800 tons, 1000 tons, 1200 tons, 1250 tons of different sizes cutting shearers. According to different types of shear product is specified as V-shaped pressing plate single-bar shearer and parallel plate multi-bar shearer.
The section bar shearer that NHI manufactured have decades of history, designed and provided with automatic feed device, with simple structure, easy maintenance, and reliable usage. Especially on the machine of 12000kN shear is complete with shearing count, hotbox inspection, lubrication monitoring, PLC programmable control, that ensure cutting in a single, automatically, and continuous operation, equipped with motor overload and inadequate pressure alarm security device, take the large advantage as easy tool exchange, save and gain time, high degree of automation, accordingly greatly improve production efficiency, the self-produced section bar shearer complete in specifications, of advanced structure and reliable performance, has been producing for many years most welcomed by clients.